What we do
WHAT WE DO NOW

CreativeWear PLUS will extend the network of Creative Wear Hubs in the MED space, bringing the creative eye to the new challenges of the Circular Economy in areas such as bio-based textiles, upcycled clothing, and the re-interpretation of cultural traditions. This will breathe new life into existing fashion and artisan T&C production, and exalt the specific value added of Mediterranean social capital, creativity and flair for European and global markets.

Each new Hub will pair with an experienced hub from the original project to apply the CreativeWear Model to build local communities and launch creativity-focused events in the first semester of the activities. Then the partners will collectively involve in deeper transnational cooperation for knowledge exchange, culminating in the development of new creations and productions that will be showcased in the project's final event in month 13.
---
WHAT WE DID FROM NOVEMBeR 2016 TO JUNE 2019

The CreativeWear project sought to recover and valorize the design heritage and "making" knowledge of Mediterranean cultures by bringing renewed creative energy to T&C clusters and industrial districts. It established a network of Creative Hubs that experimented different ways of supporting cooperation between creatives and enterprises. Pilot testing of these approaches validated new, more sustainable business models for cultural and creative industries that add value to T&C businesses in the Mediterranean. Successful solutions have been extended trans-nationally to similar/complementary Creative Hubs in the MED area and beyond.

CreativeWear established an initial network of 5 Creative Hubs (one in each partner region) to experiment new forms of interaction between creatives (artists, designers, etc) and entrepreneurs.
The cluster of five Creative Hubs developed was structured as follows:
The Heritage Hub in Prato, textile heritage (catalogues, books, samples, collections, etc.) to inspire creativity and a strong Mediterranean identity for new T&C productions.
The Social Hub in Ljubljana focused on the circular economy by connecting opportunities and needs of different T&C enterprises, using an inclusive approach driven by multi-disciplinary creativity. The Hub was structured around a Social Co-working Factory.
The Technology Hub in Valencia aimed both to engage with creative actors in the development and marketing of new textiles and to improve awareness of new materials and processes among local designers.
The Art Hub in Athens mobilized the diffused creativity of artists and other territorial stakeholders to raise awareness towards sustainable, eco-friendly production and social innovation, paving the way for business model innovation for the T&C industry.
The Crowd Hub in Palermo implemented a cultural crowd-sourcing platform for matchmaking among creatives, T&C businesses, solution-providers and sponsors. This has become a means for developing new business models for cultural actors and a tool for innovative cultural policies.
The CreativeWear Model, developed in the MED CreativeWear project, was tested with 5 Hubs in Italy, Spain, Slovenia and Greece and then extended to an additional 7 Hubs in Italy, Spain, France, Greece, Croatia and Turkey through two Open Calls.
PRATO PILOT (THE HERITAGE HUB)
TEXTILE MUSEUM OF PRATO and MUNICIPALITY OF PRATO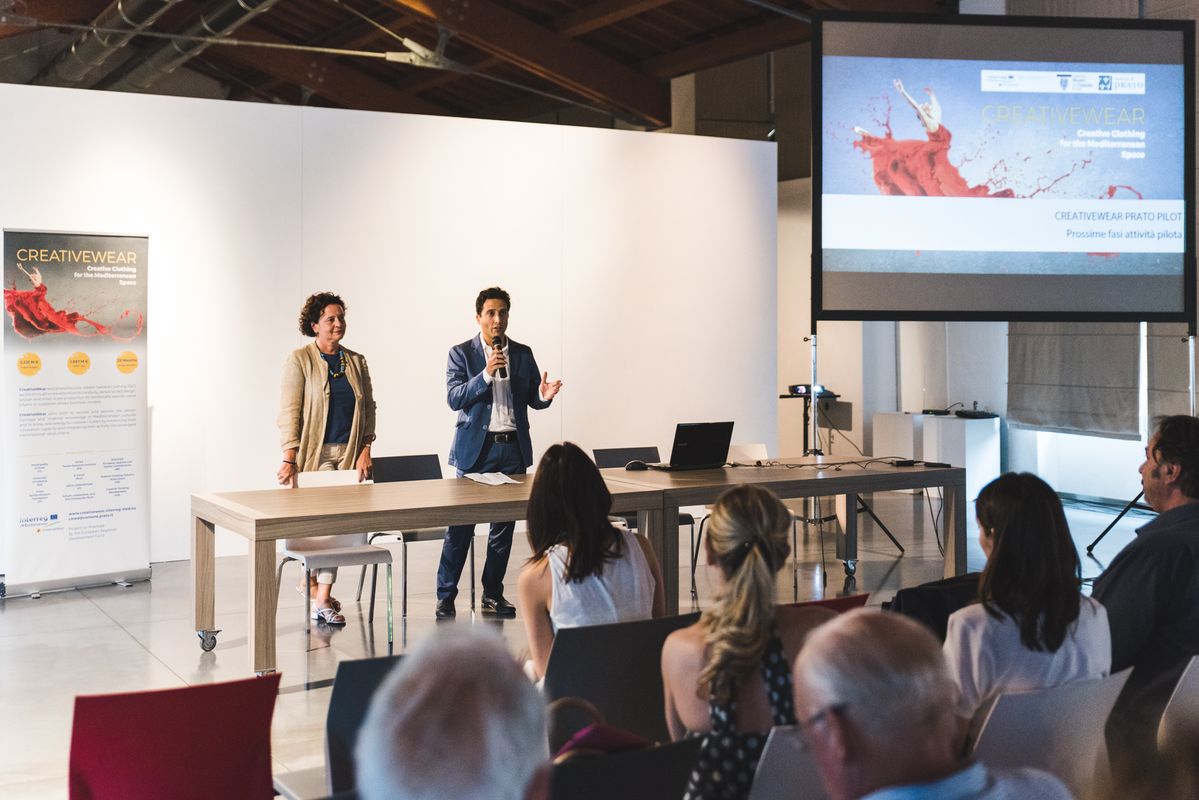 ---
VALENCIA PILOT (THE TECHNOLOGY HUB)
AITEX - TEXTILE RESEARCH INSTITUTE AND UNIVERSITY OF VALENCIA
---
ATHENS PILOT (THE ART HUB)
CRETHIDEV and HELLENIC CLOTHING INDUSTRY ASSOCIATION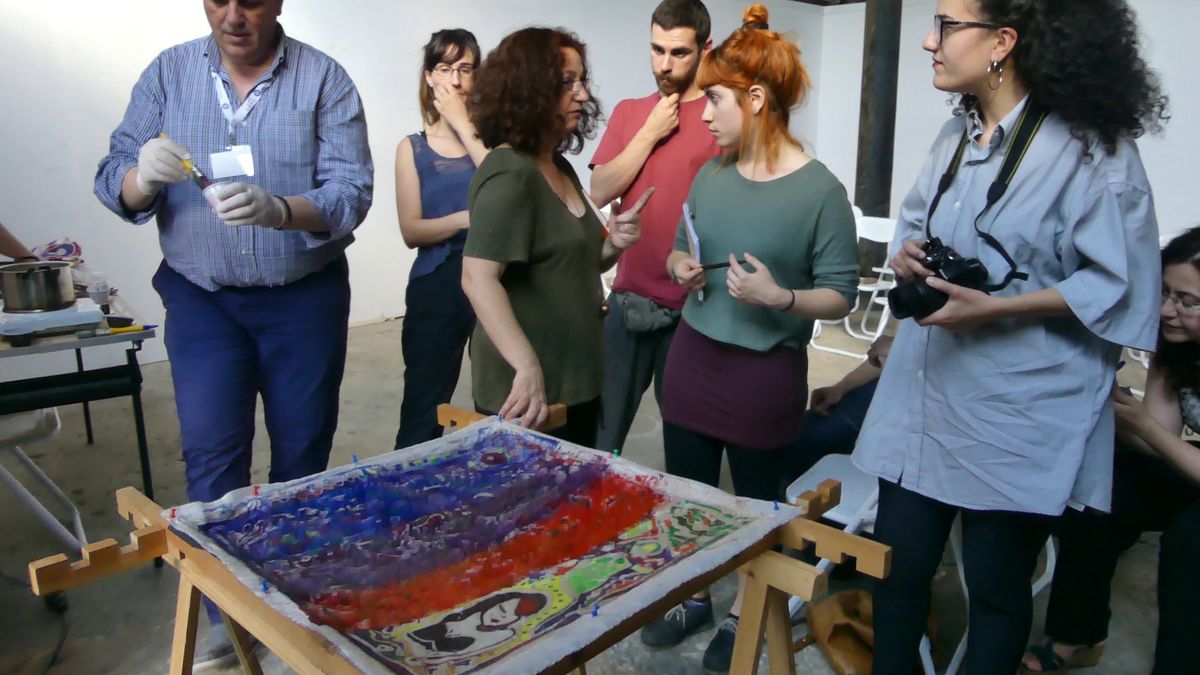 LJUBLJANA PILOT (THE SOCIAL HUB)
ALLIUM and ETRI COMMUNITY / EZAVOD
---
PALERMO PILOT (THE CROWD HUB)
ARCA CONSORTIUM